Steam Shop Tours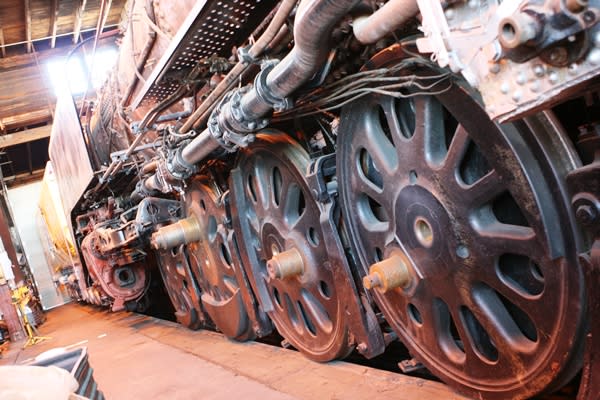 Take advantage of this rare opportunity to tour the Union Pacific Steam Shop! Public tours are being offered. There were just twenty-five of the massive Big Boy steam engines ever built, and only 8 remain today. Now's your chance to visit the Steam Shop where Big Boy # 4014 is undergoing a restoration to operating condition, with the goal to run the rails once again. Public access to the Steam Shop is generally only offered once a year, but Union Pacific Railroad understands people's desire to get up close and personal to these iron horses, so they've set up 15 tour dates! This opportunity is not available in any other city. Cheyenne's train attractions bring in thousands of "trainiacs" every year. The community is lucky to have this in our back yard.  These tours include admission to the Cheyenne Depot Museum and transport to the Steam Shop on the Cheyenne Street Railway trolleys. All this for just $20 per person. The tours take place in  Jan., Feb., and March. Tickets may be purchased at the Depot Visitor Center or by calling 307-778-3133.
Tickets on sale now, and should be purchased in advanced.
Tour begins at the Cheyenne Depot Museum (121 W. 15th St) at 12:30p on:
 2017
Fridays      January 2, 13 and 20
Saturday   January 28
 Fridays      February 3,10 and 17
Saturday   February 25
 Fridays     March 3, 10 and 17
Saturday   March 25th        WE ARE TRYING TO GET SCHEDULE MORE DATES WITH UNION PACIFIC. 
Tours begin at the Depot at 12:30 p.m. each day listed. Tickets should be purchased in advance as we generally sell out.
Tour passengers are required to wear closed toe shoes. Wear sweatshirt.Hardhats and safety glasses and earplugs will be provided for them at the Steam Shop. Work is happening while tour goes on.
We suggest bringing a water bottle.